Food and Beverage Highlights at Sheraton Saigon Hotel & Towers
A sweet taste at The Lounge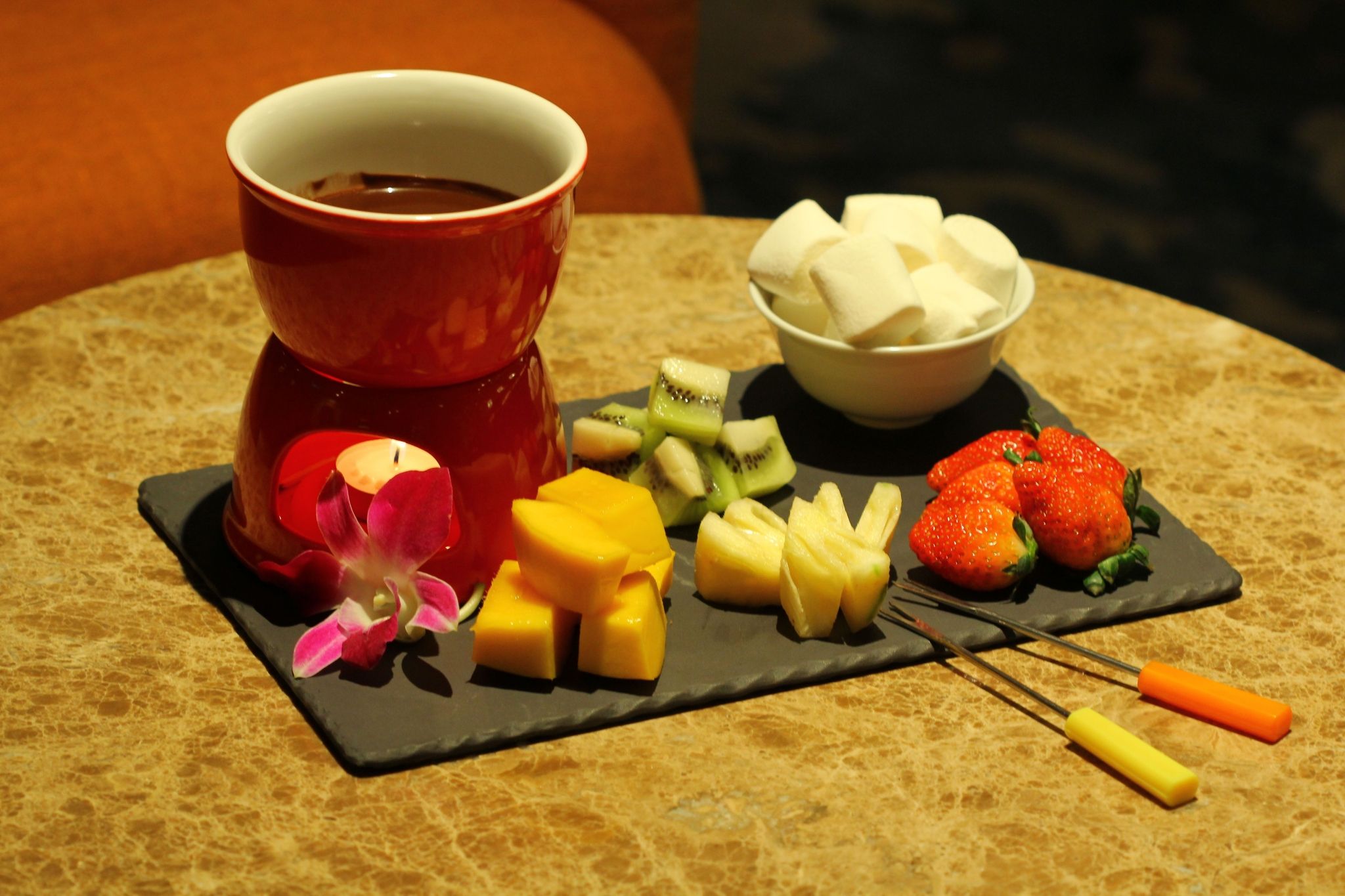 In the cozy ambiance of The Lounge, there is selection of dark or white chocolate foundue served with dry fruit and fresh fruits in the month of February.
The Lounge in the Hotel Lobby
Chocolate fondue with fresh fruit and dry fruit
Available daily in February
VND 228,000++ per set
Best of Li Bai Buffet Dinner
Li Bai Chinese Restaurant introduces a weekend buffet dinner affair prepared by our talented chefs during the month of February, showcasing the best dishes of Li Bai with free flow of wines, draft beer, soft drinks, tea & coffee. Enjoy an international buffet dinner with choices of delectable Western and Chinese food styles in a cozy and private ambiance with contemporary decoration infused by Chinese elements. There are also an huge sweet desserts corner awaiting you.
Li Bai Restaurant, Level 2
Best of Li Bai Buffet Dinner
Every Sunday night in February
18:00 – 22:00
VND 990,000++ per person, including free flow of wines, draft beer, soft drinks, coffee and tea.
Special menu of cod fish at Level 23 Signature Restaurant
In the month of February, level 23 Signature Restaurant will introduce a special menu featuring steamed cod fish. Enjoy steamed cod fish in parchment paper or steamed cod fish with asparagus mushroom, onion and lemon parsley butter. There will be wine pairings recommended for those who love to enjoy the menu with the perfect wine accompaniment in a romantic atmosphere with violin and guitar music and spectacular views from level 23.
Level 23 Signature Restaurant
Steamed cod fish
Available daily in February
18:00 – 22:00
From VND 788,000++
A curry adventure around asia at Mojo on Dong Khoi
Mojo Café on Dong Khoi welcomes you to the world of Curry during the month of February. Guests will have choices to discover a variety of curry from Thailand, Vietnam and India and experience it in your own free style. Experience seafood Thai red curry, Vietnamese chicken curry and Indian beef curry. The curry is served with steamed rice, grilled roti paratha, or fresh green salad.
Mojo Café on Dong Khoi
Asian curries
Avalable daily in February
From 11:00
From VND 180,000++
Cooler drink collection at Mojo Café
In the month of February, Mojo on Dong Khoi will be offering a coolder drink collection. Using the fresh fruit ingredients, the cooler drink collection would be a perfect solution for your refreshment during Tet holiday. Enjoy choices of favorite drink including Rockmelon punch, Kumquatmelon, Gold cooler and Banana cooler.
Mojo Café on Dong Khoi
Cooler drink collection
Available daily in February
From 7:00
From VND 88,000++
Mexican night at Level 23 Nightspot & Wine Bar
This February, Level 23 Nightspot and Wine Bar invites you to the Mexican Night with an exotic themed selection of cocktails and food. Dance the night away and sip on fruity Magarita with 5 options of flavors or upsize to XXL Magarita for your group of friends, or choose from The Palomar, Michellada and Mexican Bulldogbe cocktails. Taste the flavors of Mexico with Tortilla (ham, cheddar cheese,onion,mushroom,capsicum) and Nachos (with cheese and chilli con carne).
Level 23 Night Spot & Wine Bar
Mexican Night
Every night in February
From VND 180,000++ per drink
From VND 210,000++ per dish
Dine as 4 – pay for 3 at Saigon Café Restaurant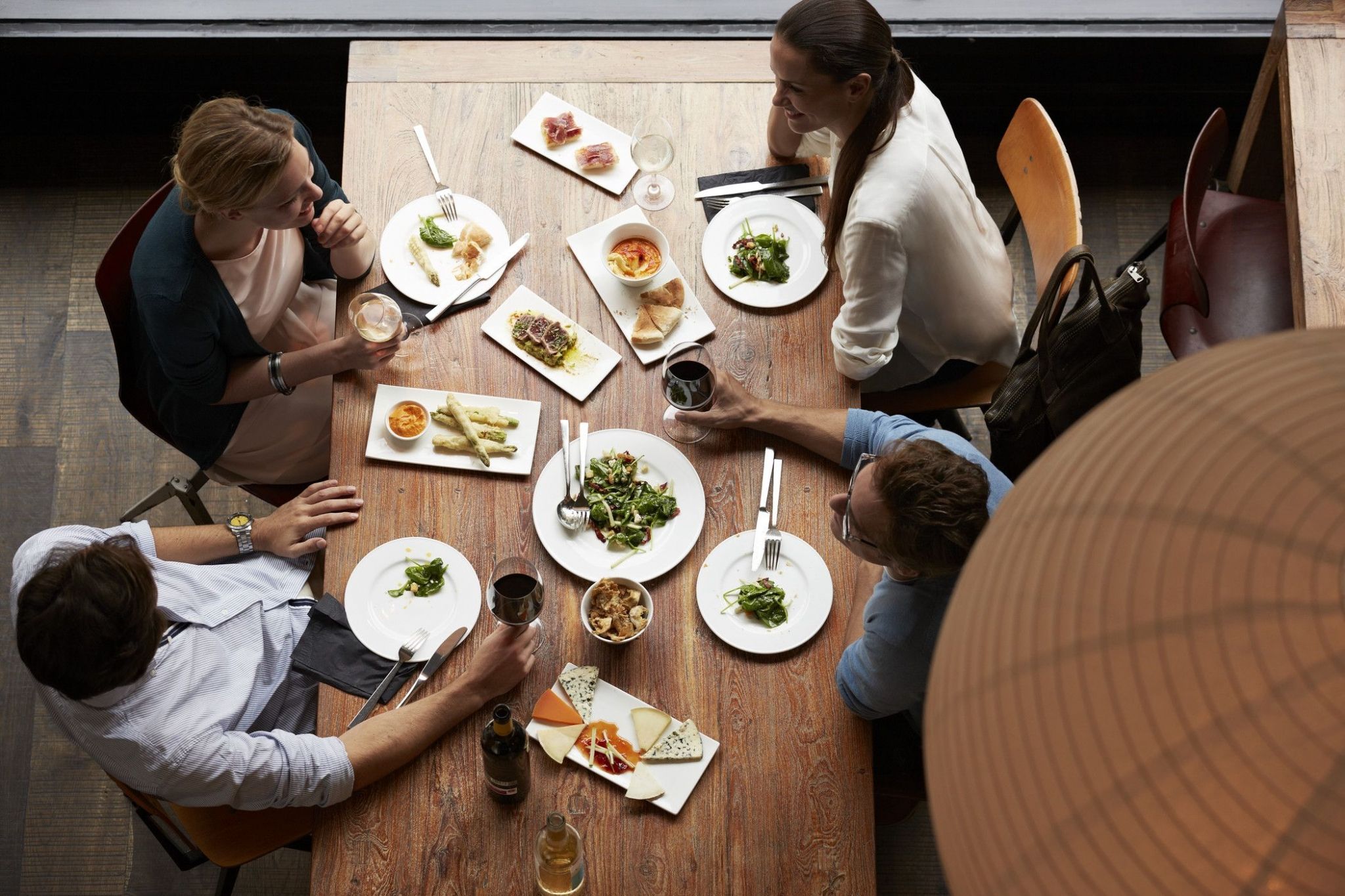 Be it taking a client to lunch or looking to organise a lunch with your team or simply looking for a quick meal, Saigon Café Restaurant's lunch buffet represents exceptional value and suits every taste. Changing daily and using the freshest ingredients, the restaurant's buffet presents a feast for all senses, focusing on personalization, the constant food-chef-diner connections, and making each interaction a unique dining experience.
Discover the "Dine as 4 – Pay for 3" Business Lunch buffet at Saigon Café Restaurant (VND 680,000++/person before discount) available from 1st February 2017, Mondays to Fridays between 12 noon and 2.30pm, and valid for Starwood Preferred Guest® members (SPG®) only.
Free SPG® membership enrollment is immediately available with the support from service staff at Saigon Café restaurant or via online registration on www.spg.com. SPG® membership card must be presented at the time of settling the bill. All prices are quoted in VND and subject to 5% service charge and 10% government tax. Sheraton Saigon Hotel & Towers reserves the right to discontinue this offer at any time without prior notice.
If you have any special requirements, Saigon Café Restaurant will always try to accommodate you. Simply ask the staff at the time of your booking.
Saigon Café Restaurant, Level 1
Dine as 4 – Pay for 3
Business Lunch Buffet
Available from Monday to Friday
12:00 – 14:30
Lunch: VND 680,000++/person (before discount)
50% off on bakery at Mojo after 5PM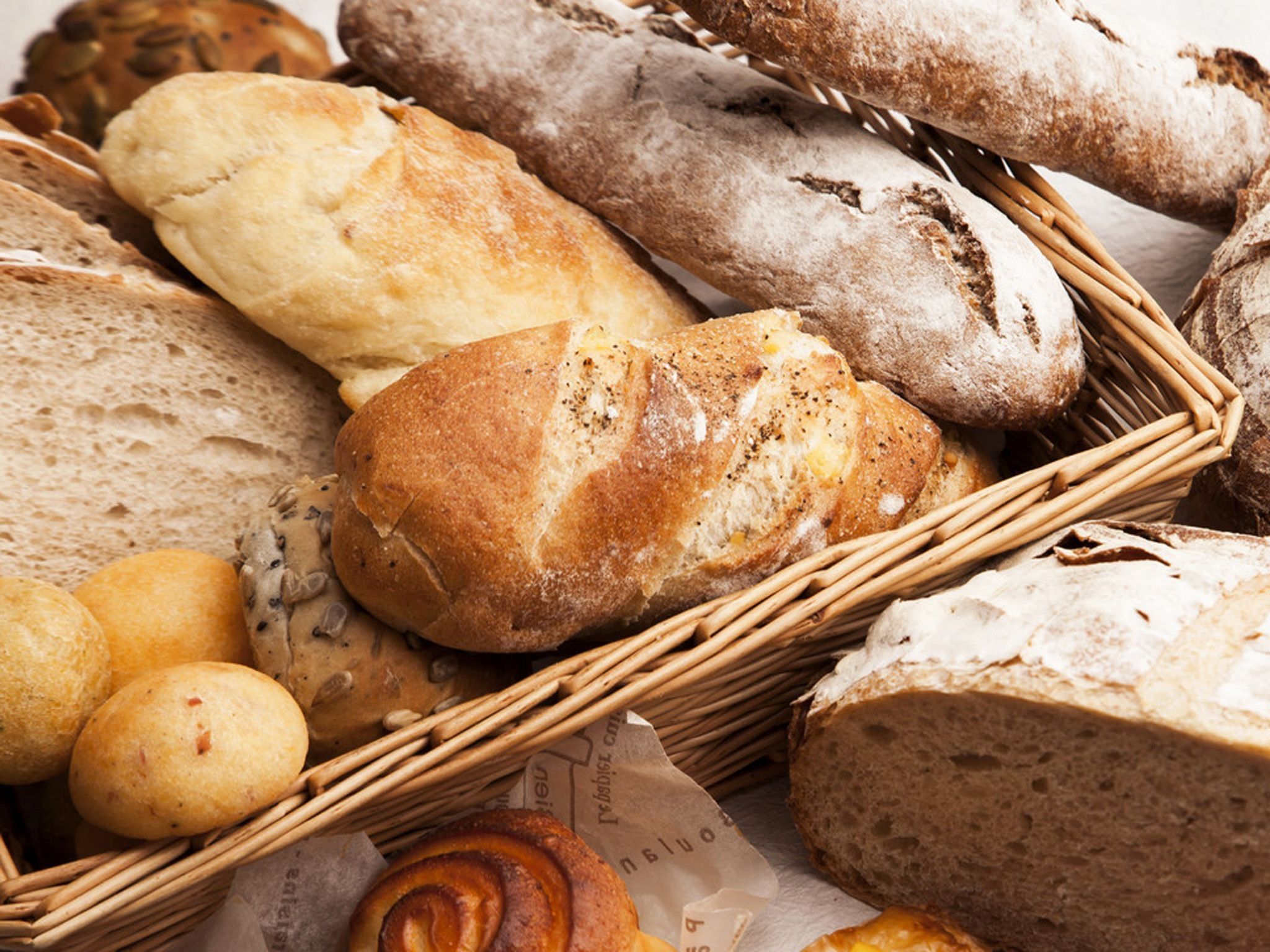 Don't miss our daily special deal at Mojo on Dong Khoi, discount 50% on bakery items including Croissant, doughnut, muffin, loaf, white toast, multi-grain toast and baguette, parker house roll. pineapple bun after 5PM everyday!
Mojo on Dong Khoi
50% off on bakery after 5PM
Available daily
From VND 20,000++/ piece