Food and Beverage Highlights at Sheraton Saigon Hotel & Towers
Vietnamese Women's Day Celebration Night at Saigon Café Restaurant
The fare features extravagant seafood buffet, free-flow house wine, perfectly set in an elegant restaurant with city views.
Enjoy homemade sushi and "uzu-zukuri" sashimi, oven roasted prime rib with Yorkshire pudding, foie gras, crispy German pork knuckle, baked oysters Florentine, lobster tail cooked to order. Action cooking stations serve all of your grill favorites and oven baked thin crust pizzas; chilled seafood with flavorful dippings will evoke every taste buds! Ending your food journey at the Chocolate fountain or Teppanyaki ice-cream station with toppings ranging from fresh fruits, chocolate chips or matcha green tea seasoning.
Presented by our talented Head Chefs and attentive restaurant staffs, Saigon Café Restaurant is the place for your group dining or family gathering events.
Saigon Café Restaurant, Level 1
Vietnamese Women's Day
Friday, October 20
18:00 – 22:00
VND 1,400,000++ per pax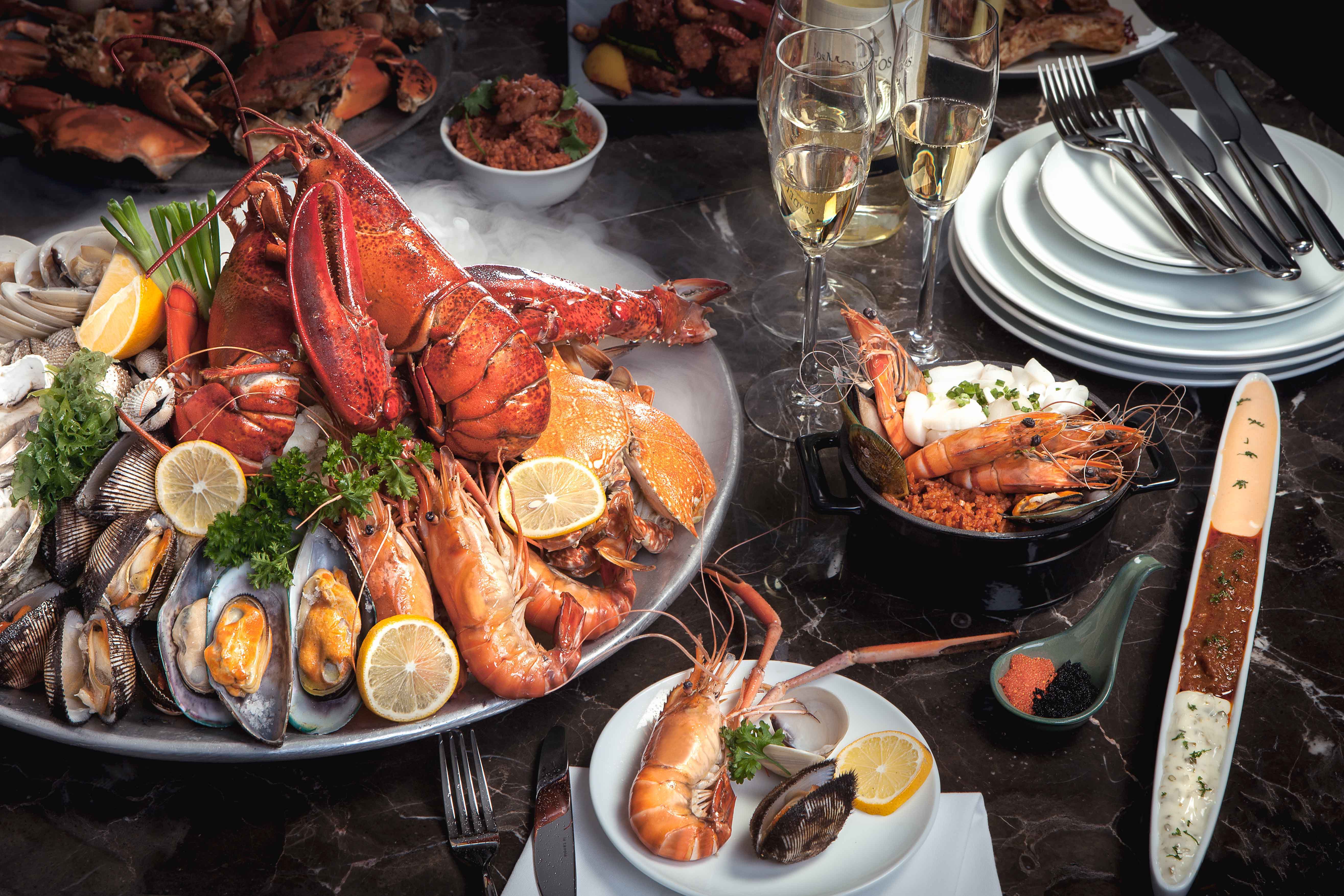 A 'Haunted Restaurant' Halloween Extravaganza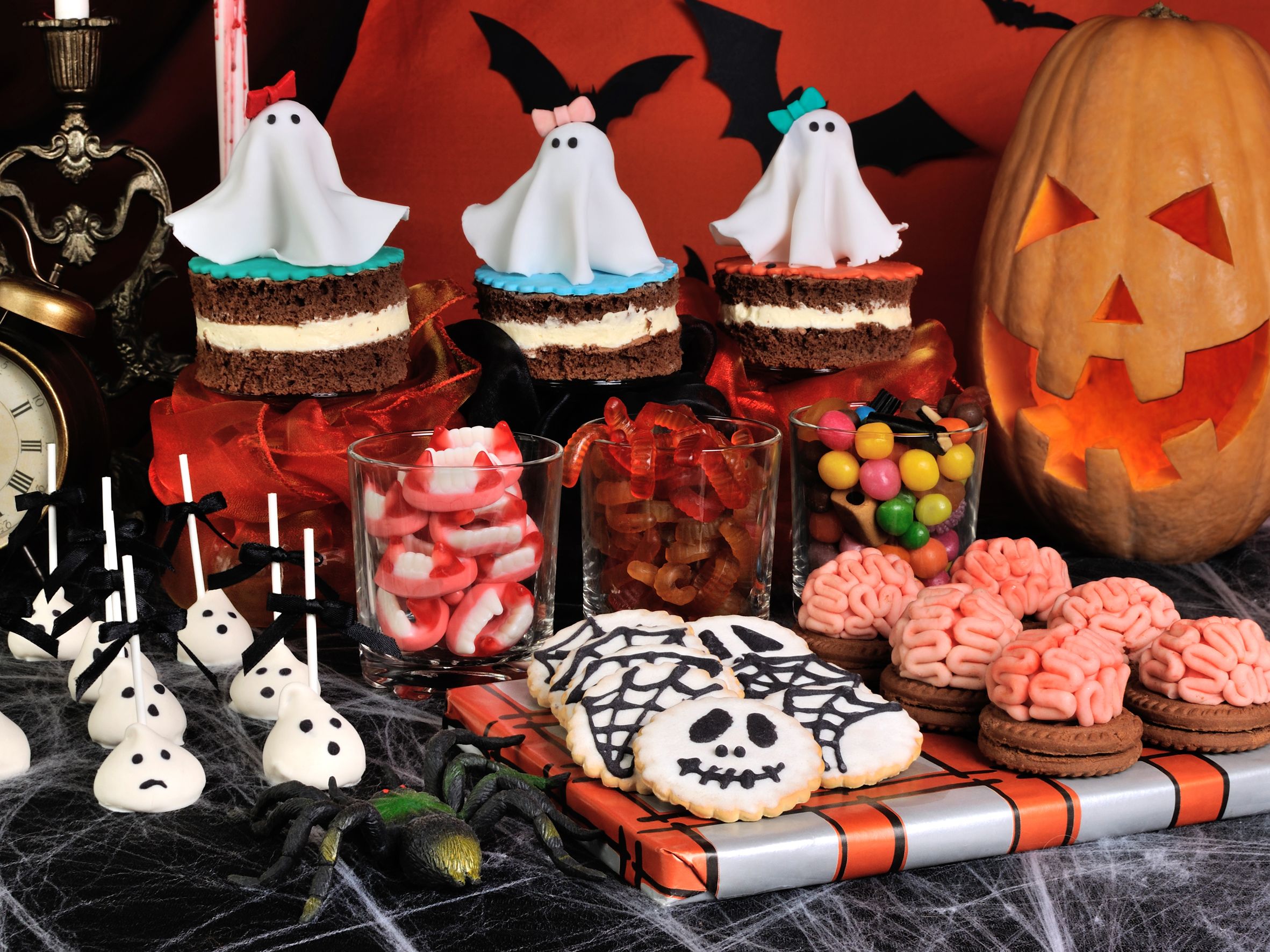 We challenge you to visit Saigon Café Restaurant on Halloween night to discover a "Haunted Restaurant" serviced by death hostesses.
The lavish buffet feast includes pumpkin salad, Coleslaw, California rolls, corn on the cob, Kansas City BBQ ribs, layered hamburger pie, oven roasted US prime ribs, baked honey ham glaze, candied yam's, oyster Rockefeller and Jack Daniels BBQ wings. Close your feast with freshly made bakery and dessert items presented in a Halloween theme including New York cheesecake, fresh Philly cream cheesecake, brownies, cherry pie, pumpkin pie and Boston cream pie.
Dress up your kids in Halloween costumes and enjoy the "Scary Cookie Monster" decoration contest too!
Saigon Café Restaurant, Level 1
A 'Hauted Restaurant' Halloween theme night
Tuesday, October 31
18:00 – 22:00
VND 1,400,000++ per pax
Kids entertainment corner where kids can make their own "Scary Cookie Monster"
Wok-fried scampi menu at Li Bai Chinese Restaurant
This October, our dedicated Chefs at Li Bai Chinese kitchen will introduce a special menu featuring wok-fried scampi with innovative sauce such as butter milk or stir-fried with glass noodles and garlic-chilly. Gather your family, friends or business partners over lunch or dinner and enjoy the incredibly rich and colorful scampi culinary journey.
Li Bai Chinese Restaurant, Level 2
Wok-fried scampi menu
Available daily in October
11:00 – 14:30
18:30 – 22:00
From VND 550,000 ++ per dish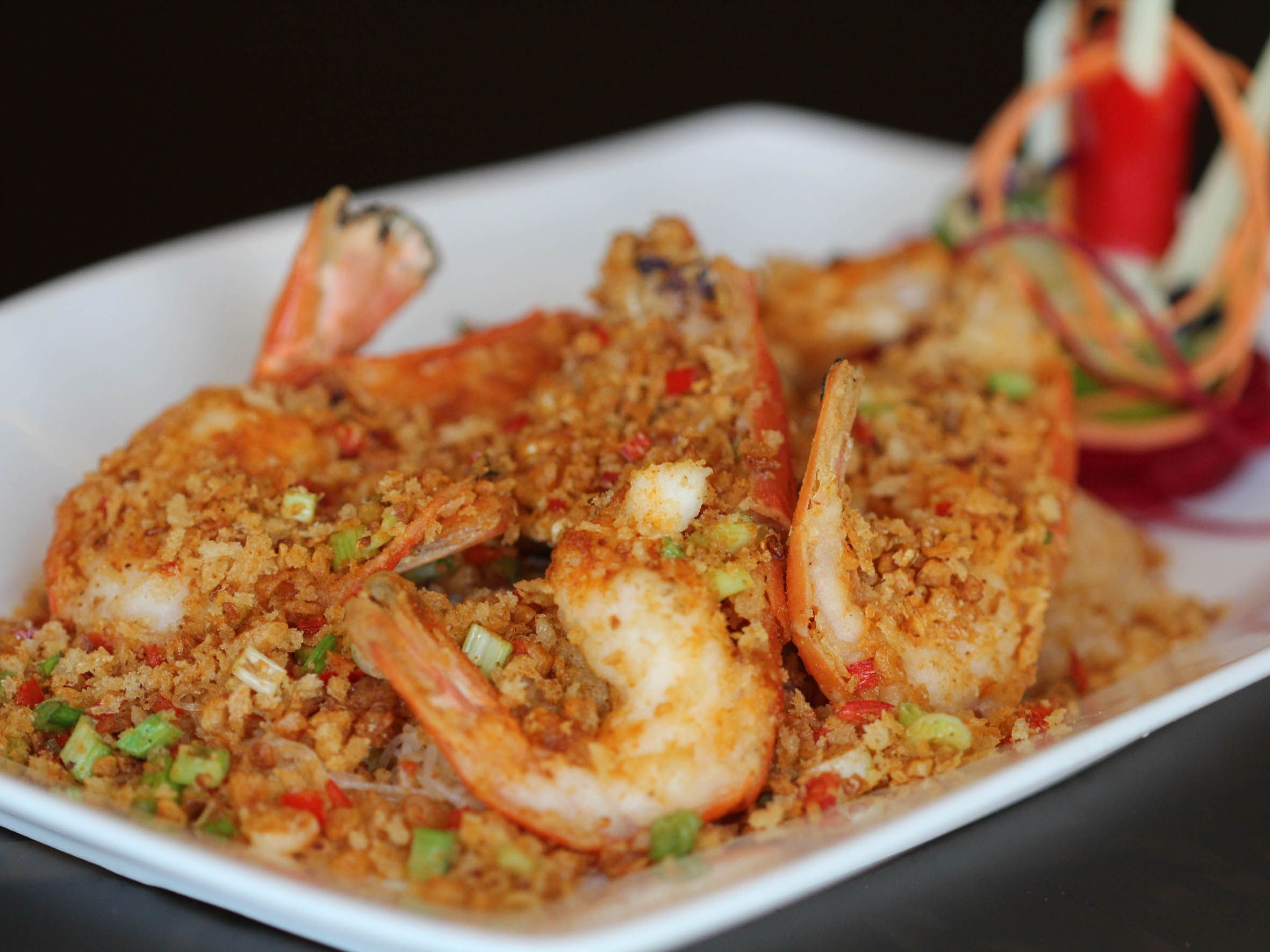 Best of Li Bai Buffet Dinner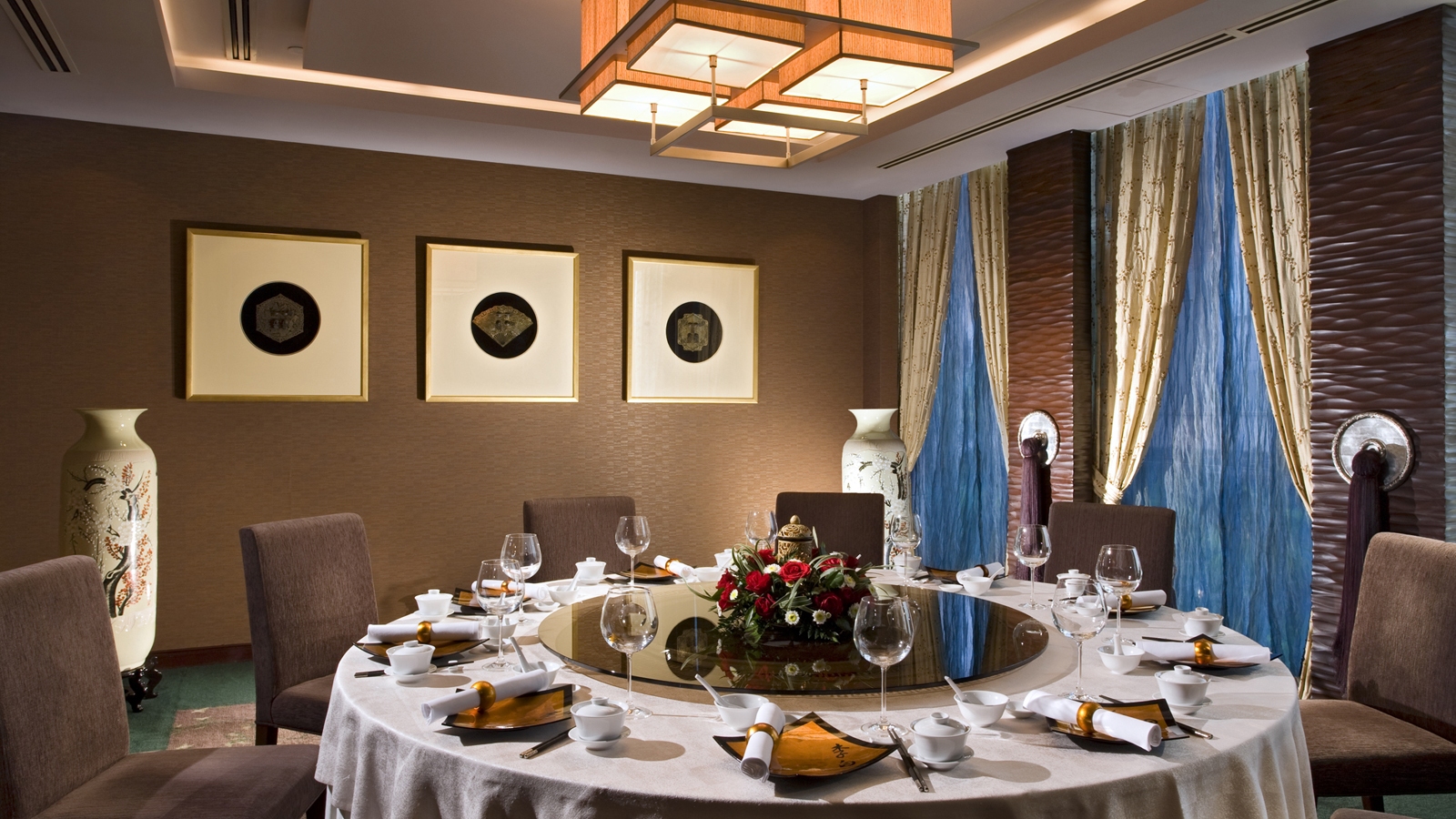 Li Bai Chinese Restaurant introduces a weekend buffet dinner affair prepared by our talented chefs, showcasing the best dishes of Li Bai with free flow of wines, draft beer, soft drinks, tea & coffee. Enjoy an international buffet dinner with choices of delectable Western and Chinese food styles in a cozy and private ambiance with contemporary decoration infused by Chinese elements. A huge desserts corner is available to satisfy your sweet tooth.
Li Bai Restaurant, Level 2
Best of Li Bai Buffet Dinner
Every Sunday night
18:00 – 22:00
VND 990,000++ per person, including free flow wines, draft beer, soft drinks, coffee and tea.
Afternoon Tea Buffet at The Lounge
Sheraton Saigon Hotel & Towers invites you to indulge yourself in a signature Afternoon tea buffet every Wednesday at The Lounge. Experience an afternoon indulgence with delicacies from our buffet including mouth-watering scones, delicate fingers sandwich, tasty hand-crafted pastries and desserts such as macaron, fruit tart, cookies, chocolate mousse, petit-fours, pies and quiches as well as a selection of fine teas. With the art of bite-size refreshments carefully designed by the talented pastry chefs, you are sure to relish every bite.
The Lounge in the Hotel Lobby
Afternoon Tea Buffet
Every Wednesday
14:00 – 17:00
VND 569,000++ per person including free flow tea and coffee
Mojo goes Korea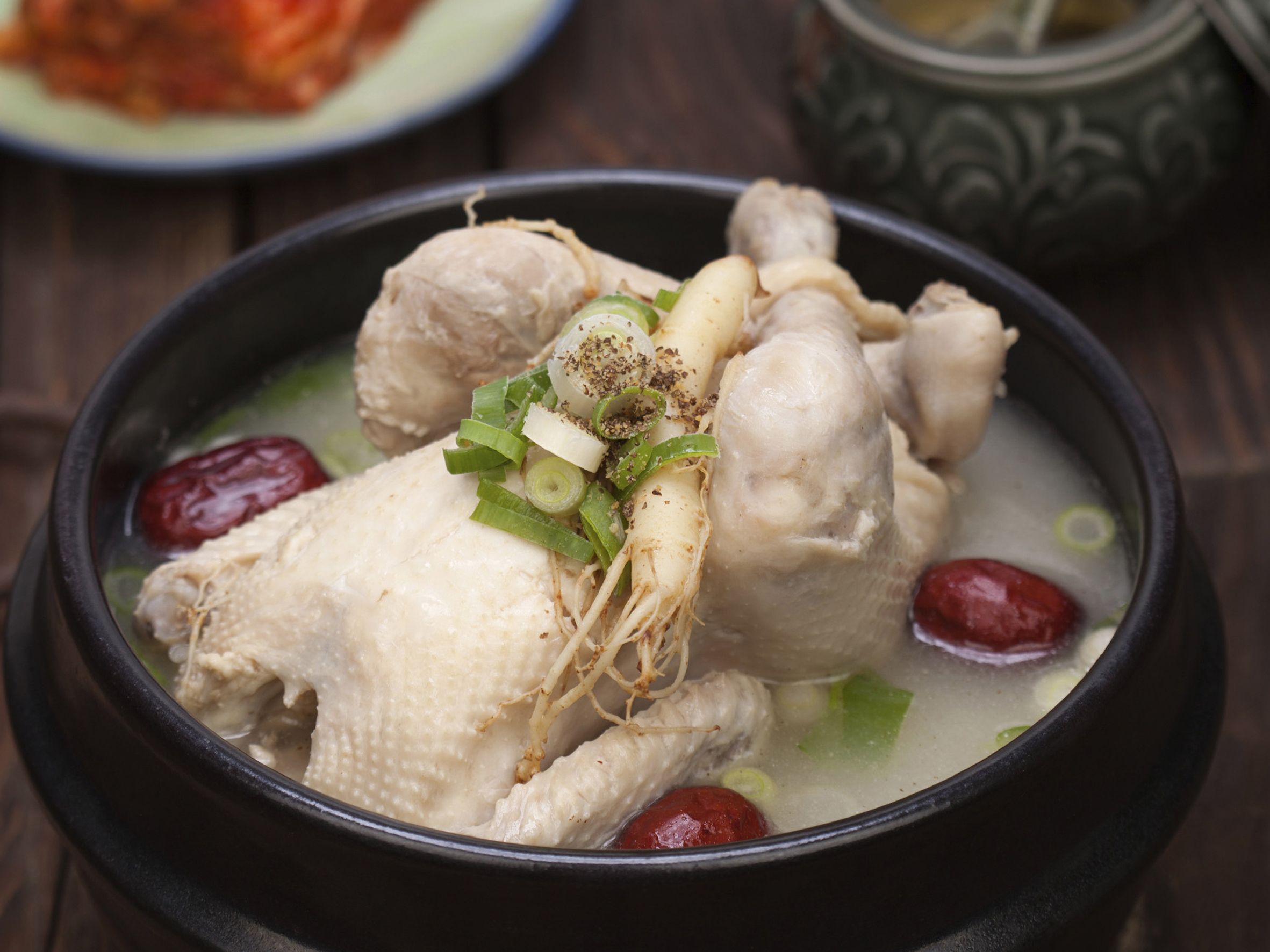 Mojo goes Korea this October and introduces Korean's favorites including Samgyetang – Ginseng chicken soup, Mackerel Kimchi stew or Grilled Blackened pork ribs "Jeju Island" style pairing with lip-smacking Korean drinks such as Banana Milk, Saenggangcha, Yogurt Soju Cocktail and Grapefruit Soju Cocktail.
Mojo on Dong Khoi
Korean menu
From VND 180,000++
Korean drinks collection
From VND 78,000++
Served daily in October
Macchiato tea collection at Mojo on Dong Khoi street
Cool down the heat of Saigon with a tea floating ice cream drink at Mojo on Dong Khoi. Using fresh fruits and finest teas, the tea floating ice cream drinks can bring you a relaxed and comfy feeling right after trying it. Experience passion macchiato tea, lemon macchiato tea or peach macchiato tea.
Mojo on Dong Khoi
Tea floating ice cream collection
Available daily
7:00 - 22:00
From VND 68,000++