Food and Beverage Highlights at Sheraton Saigon Hotel & Towers
Australian themed buffet at Saigon Café Restaurant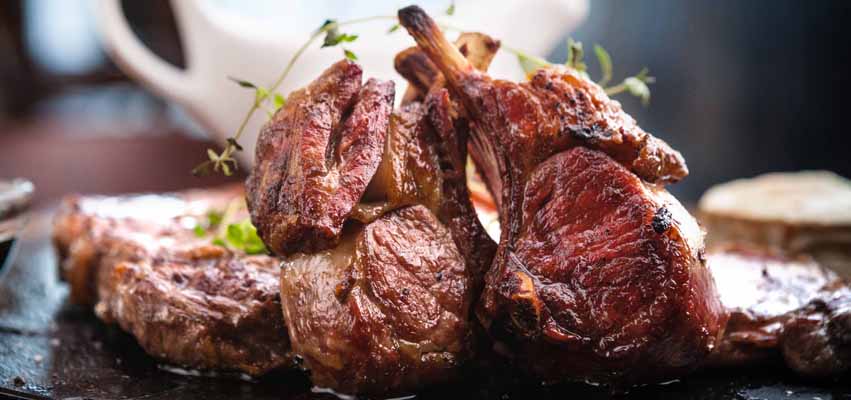 Australian cuisine has always fascinated us. Join Saigon Café to experience a special Aussie themed night buffet from March 31 to April 2. Diners will be enjoying the most well-known food of Australian through Australian regions including Australian style potato salad, chicken and pasta salad with dried tomato, Australian beef tenderloin, whole roasted leg of lamb with thyme stuffing, baby lobster cook to order, Australian sweet seafood soup, fish and chips with tartare sauce and many more. Also watch our professional chefs showcasing at the show kitchens with grilled foie gras, Ozzie meat pies with tomato sauce, crispy calamari ring mini beef burgers with sliced beets. Don't forget to finish the memorable Australian buffet night experience with lamingtons, peach melba station, chocolate crackle, anzac biscuits, mini pavlova, hot date pudding and many more dessert surprises.
Saigon Café, Level 1
Australian themed night
Fridays, Saturday and Sunday: From March 31 to April 2
18:00 – 22:00
VND 1,400,000++ including free flowing house wine, draft beer and soft drinks.
Pigeon menu at Li Bai Chinese Restaurant
For the month of March, Li Bai Chinese Restaurant will offer the menu featuring pigeon specialties prepared by the talented and experienced Chefs of restaurant. Experience double-boiled pigeon soup with Chinese herbs and deep fried pigeon in Li Bai style.
Li Bai Restaurant, Level 2
Pigeon specialties
Available dailyin February
11:00 – 14:30
18:30 – 22:00
VND 288,000++ per dish
Roasted Wagyu Tomahawk at Level 23 Signature Restaurant
Being known as one of the most eminent restaurants in town with panoramic views over Ho Chi Minh City, Level 23 Signature Restaurant will introduce the exquisite roasted Wagyu Tomahawk favorites every night in the month of march. food lovers don't miss a chance to have a fine dinner with roasted wagyu tomahawk prepared with your favorite choices of grilled asparagus, truffle mashed potato or sauted mushroom served with green pepper corn sauce, red wine sauce or truffle oil sauce. There will be wine pairings recommended for those who love to enjoy the menu with the perfect wine accompaniment in a romantic atmosphere with violin and guitar music and spectacular views from level 23.
Level 23 Signature Restaurant
Roasted Wagyu Tomahawk
Available daily in March
18:00 – 22:00
From VND 4,500,000++ per dish
Appealing sandwich collection at Mojo on Dong Khoi
Refresh your taste buds with appealing sandwiches collection and a glass of soft drink in the month of March at Mojo on Dong Khoi. Guests will have choices to discover a variety of sandwiches including Reuben sandwich (grilled rye bread with sauerkraut, pastrami, gruyere cheese and thousand island dressing serve with french fried & side salad); Shepherd's Sub sandwich (slow cooked minced beef served with garden peas and french fries) and Breakfast Sandwich (sandwich with crispy bacon, sausage, fried egg served with french fries).
Mojo on Dong Khoi
Sandwich feast with soft drink
Avalable daily in March
From 11:00
From VND 198,000++ per dish including a glass of soft drink
Best of Li Bai Buffet Dinner
Li Bai Chinese Restaurant introduces a weekend buffet dinner affair prepared by our talented chefs during the month of February, showcasing the best dishes of Li Bai with free flow of wines, draft beer, soft drinks, tea & coffee. Enjoy an international buffet dinner with choices of delectable Western and Chinese food styles in a cozy and private ambiance with contemporary decoration infused by Chinese elements. There are also an huge sweet desserts corner awaiting you.
Li Bai Restaurant, Level 2
Best of Li Bai Buffet Dinner
Every Sunday night in February
18:00 – 22:00
VND 990,000++ per person, including free flow of wines, draft beer, soft drinks, coffee and tea.
Bakery Discount 49% after 5:00PM at Mojo café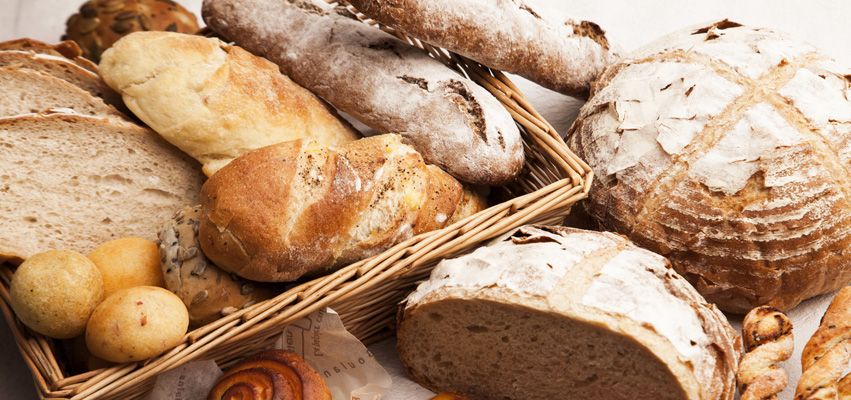 Don't miss our special deal at Mojo on Dong Khoi - discount 49% after 5:00PM. Apply for all kind of bakery like bread, croissant, donut, muffin, etc. available from 30th March, 2017 to 13th May, 2017.
Mojo on Dong Khoi
Avalable from March 30 to May 13
After 17:00