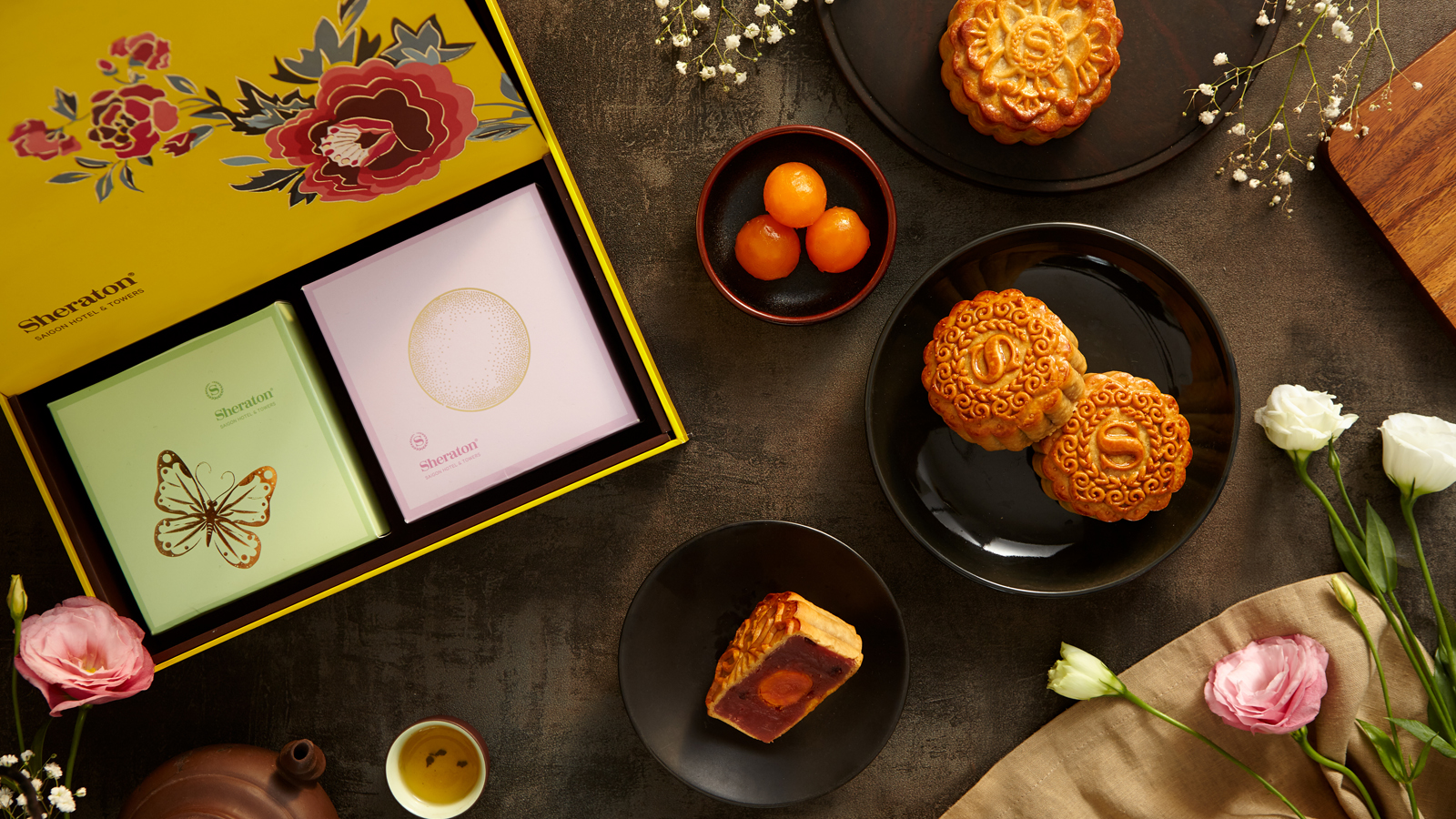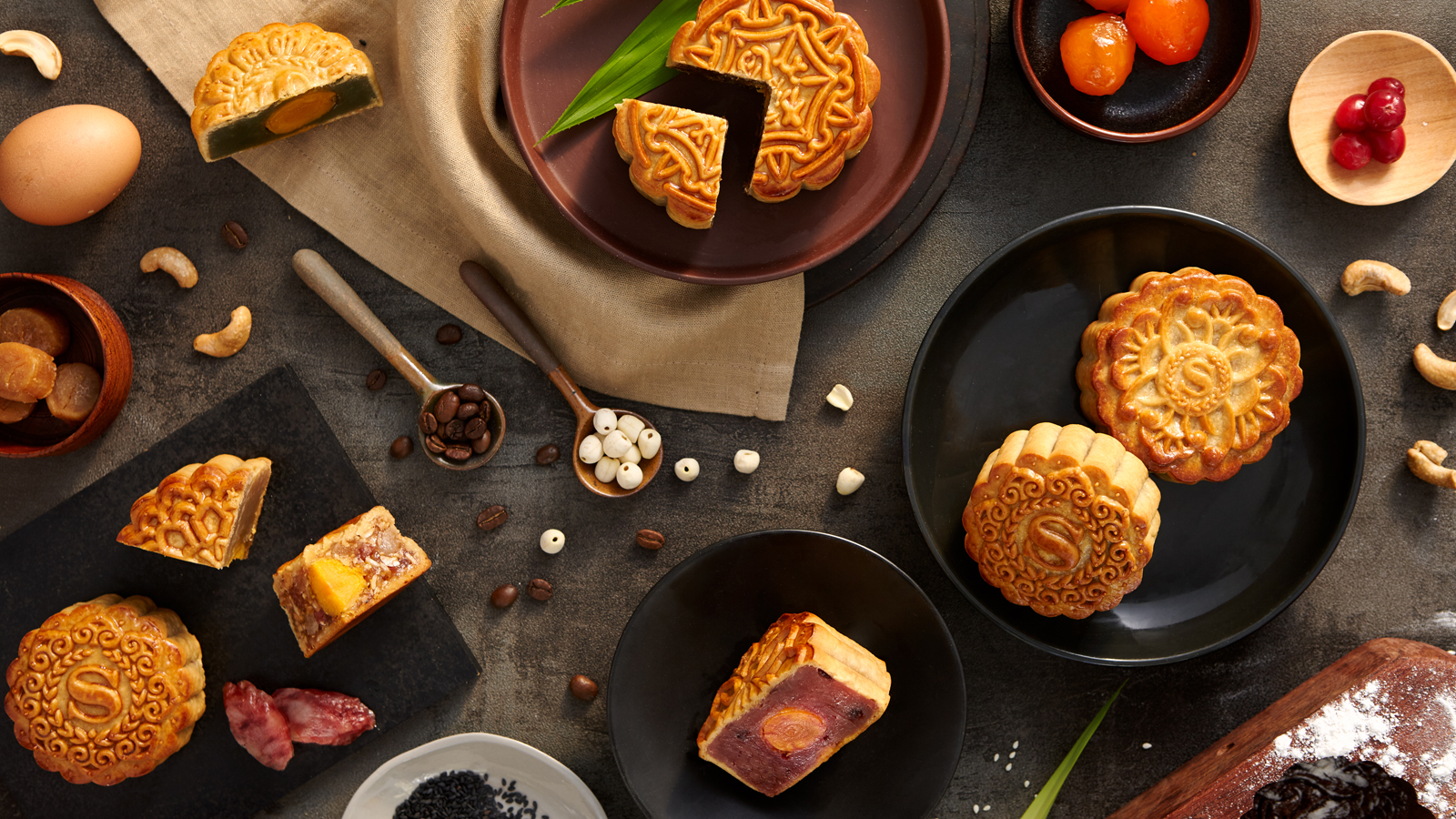 CELEBRATE MID AUTUMN FESTIVAL WITH SHERATON SAIGON
Delight your loved ones and business associates with our wide range of homemade mooncakes. Sheraton Saigon mooncakes are presented in a custom designed gift box which comes into two sizes and can be specially embossed with company names and logos upon request.
Available for sale:
August 9 to September 24, 2018
(Lunar: June 28 to August 15, Year of the Dog)
Mooncake booth at the Hotel Lobby
Opens daily
9:00 AM – 10:00 PM
Tel: +84 28 3827 2828
MOONCAKE COLLECTION
Sheraton Saigon Mooncakes include eight flavors (with or without egg yolks)
White Lotus
Pandan Lotus
Scallop
Cranberry
Green Tea
Coffee
Black Sesame
Mixed Nuts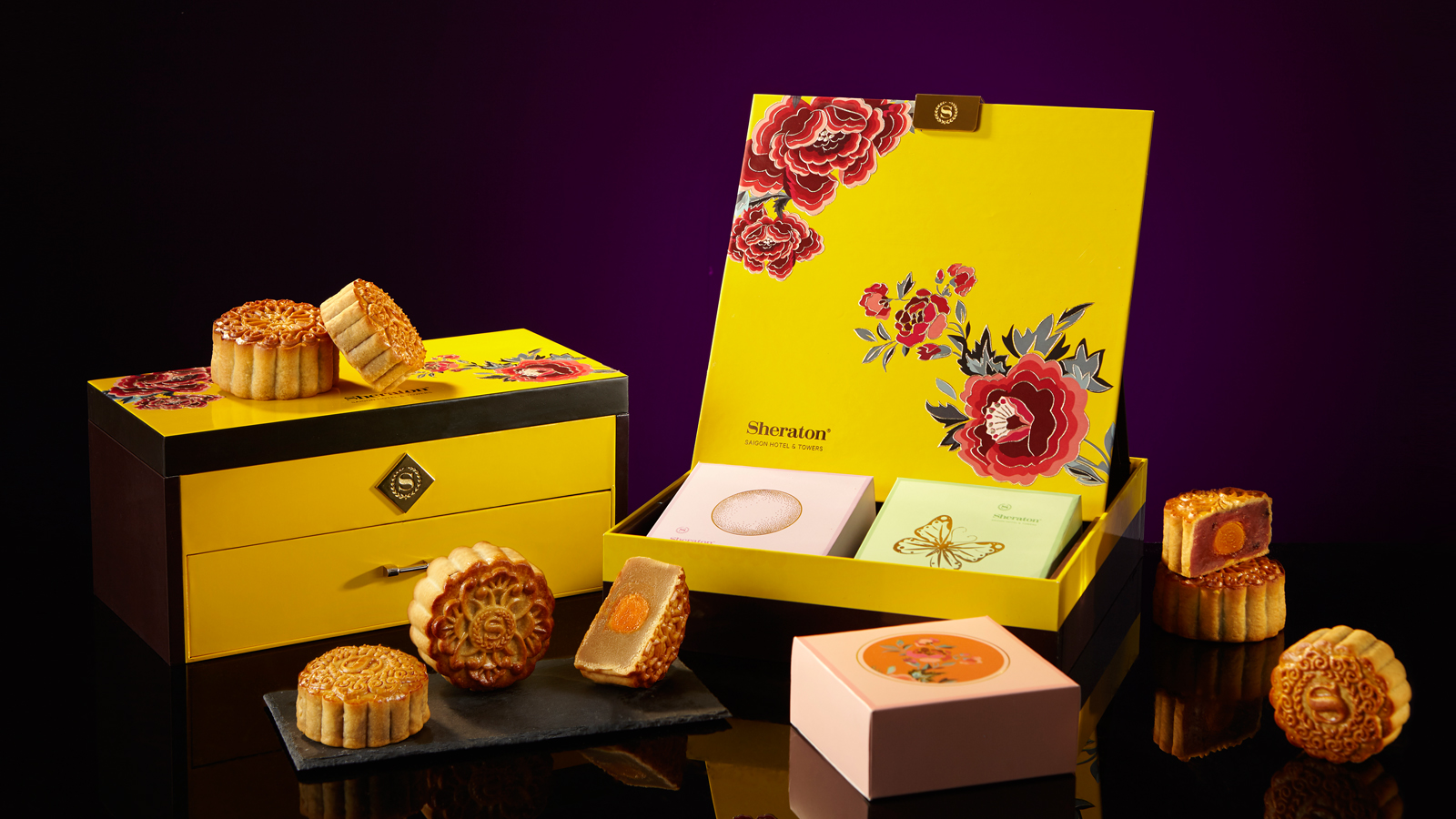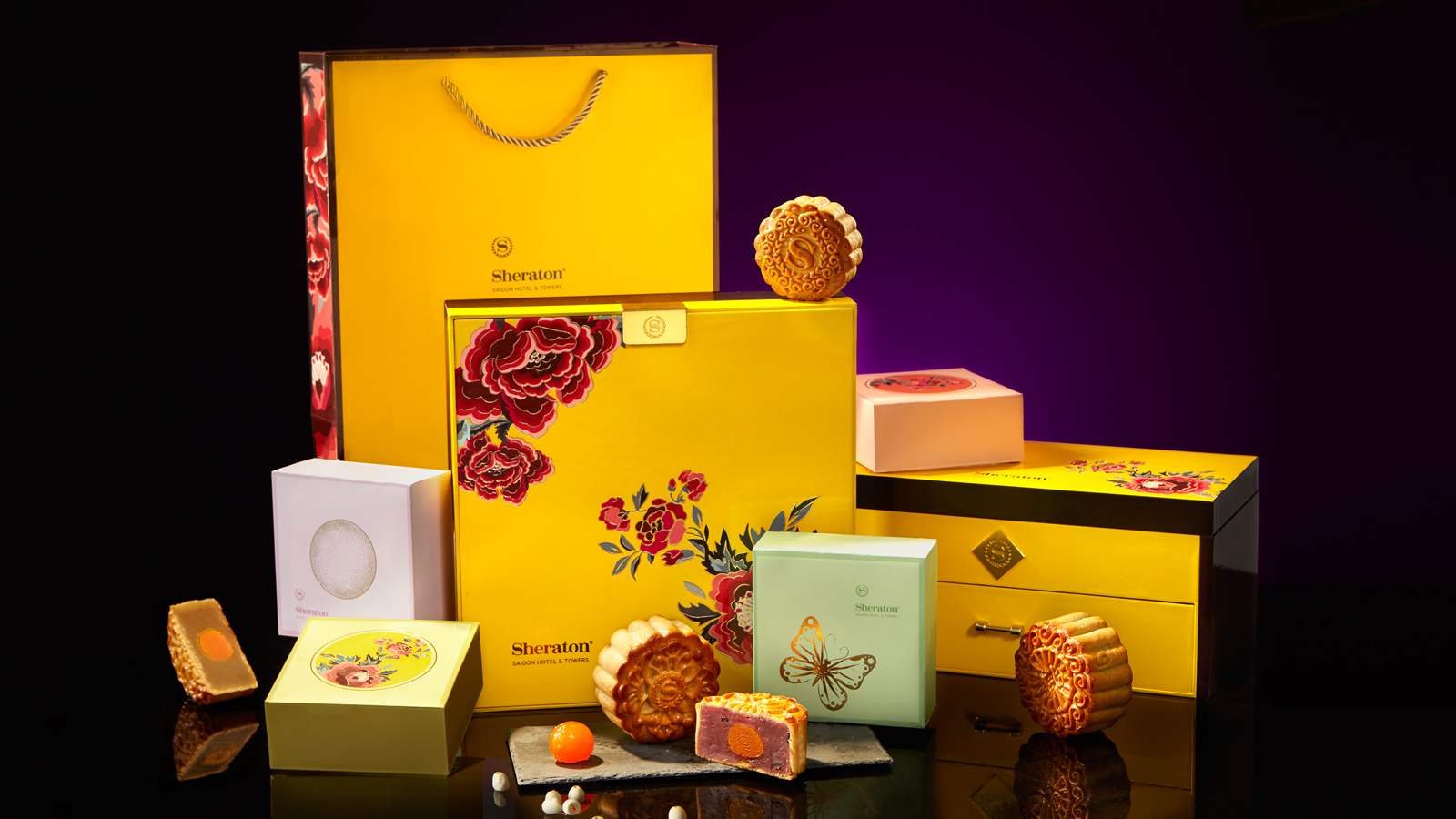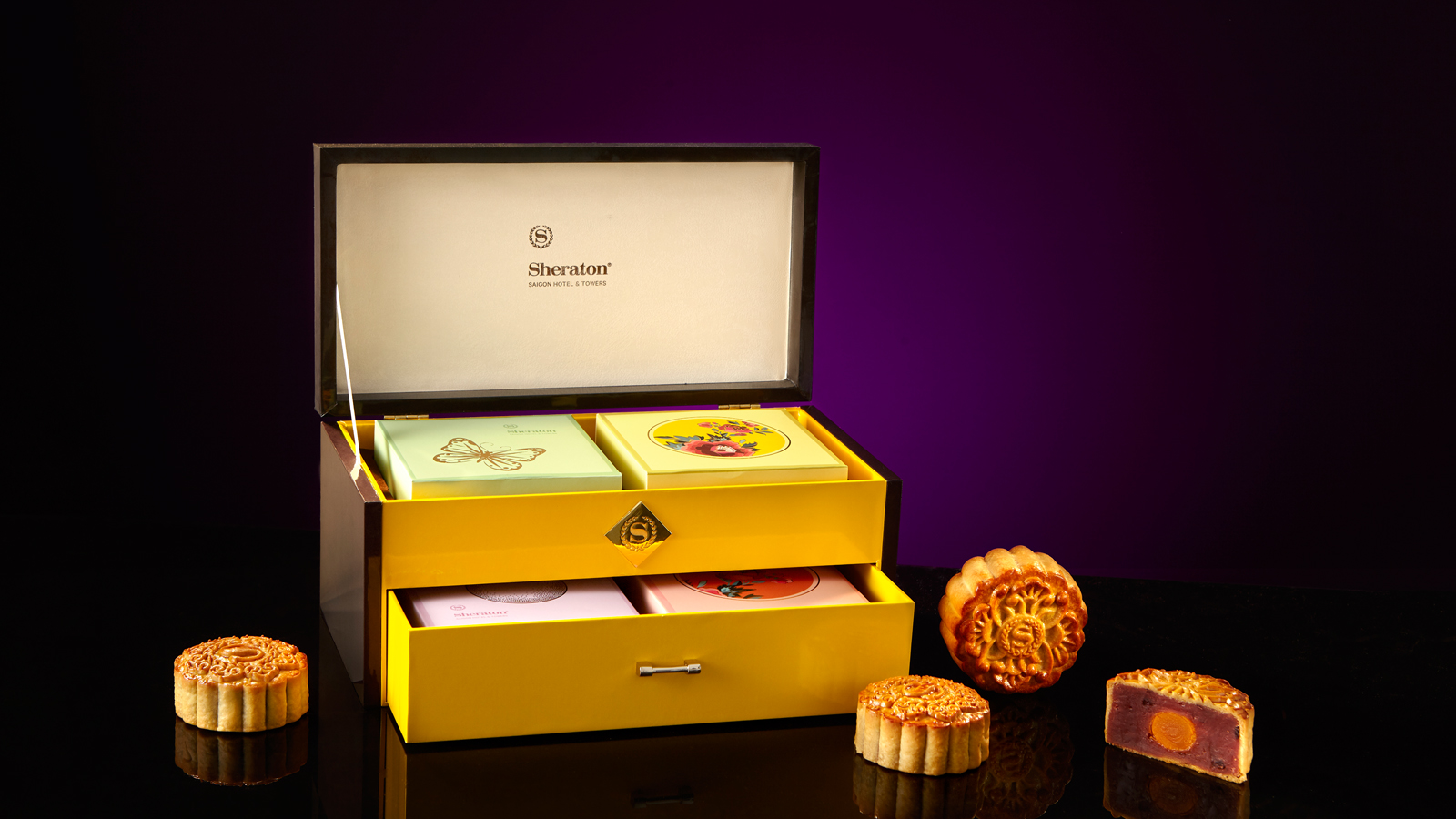 • VND 1,098,000 net per large-sized box of four 220gr pieces
• VND 898,000 net per medium-sized box of four 150gr pieces
• VND 270,000 net per 220gr piece
• VND 190,000 net per 150gr piece
• "Net" price includes 5% service charge and applicable government tax.
DELIVERY
Order 50 boxes and above:
• Free delivery to selected districts in HCMC:
District 1, 2, 3, 4, 5, 7, 10, Binh Thanh and Phu Nhuan
• Other districts in HCMC: VND 580,000 net per delivery
• Outside HCMC: delivery charge will be quoted
Order less than 50 boxes or Delivery outside HCMC
Please contact hotel team for assistance at (028) 38272828