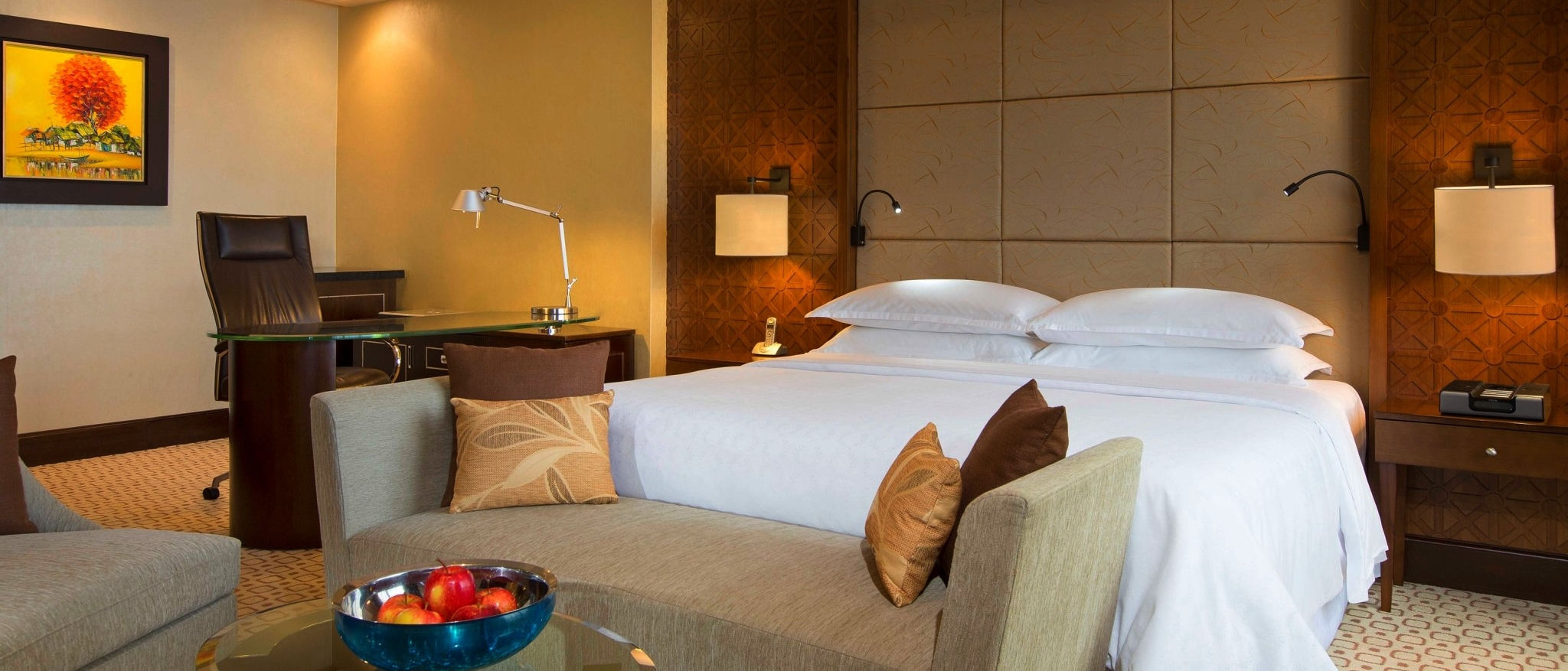 The Grand Tower Studio is a spacious 55 square meters and is fully equipped to keep you connected to the outside world. Each room has wired or wireless internet capabilities and has one of the fastest internet connection speeds in the city. Offering the assurance of advanced technology including a 42" flat screen television with a built-in digital video recorder, DVD Player, Bose surround sound system and a special Entertainment, Power, Information and connectivity panel.
A Luxury edition of Sheraton Signature Sleep Experience Bed with its plush mattress and feather down pillows ensures complete comfort throughout the night The Ipod docking station next to the bed allows you to listen to your favaorite tunes and the inbuilt alarm will enable you to wake gently from your dreams.
Each Studio comes with full benefits to the Grand Tower Lounge and 24-hour butler service.